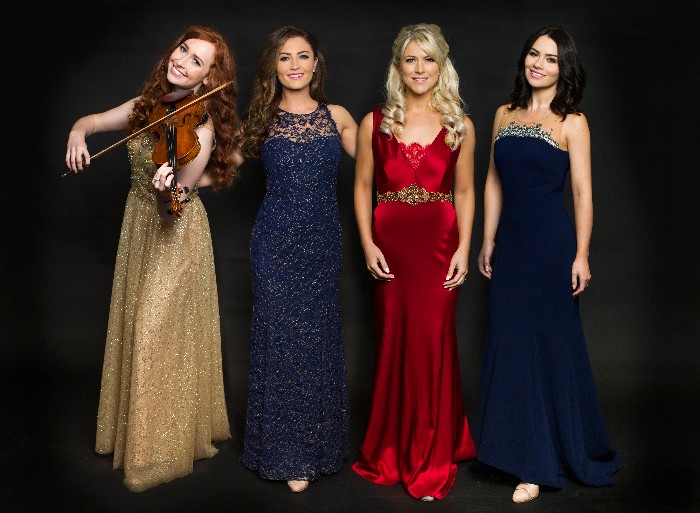 The brand NEW Celtic Woman TV Special, 'Homecoming - Live from Ireland' will premiere on Irish TV station, TV3 this New Year's Day at 23.20.
Here at Celtic Woman, we are incredibly proud of this new TV special, recorded in the 3Arena earlier this year. 'Homecoming' features the angelic voices of Susan McFadden, Mairéad Carlin, Éabha McMahon and the breathtaking new violinist Tara McNeill.
You can expect to laugh and cry while watching this show that features classic songs such as 'You Raise Me Up', 'Danny Boy' and 'The Parting Glass'
Highlights in the show include, Susan McFadden's stunning rendition of 'The Voice', Mairead Carlin's fun performance of Celtic Woman classic 'Dúlaman', Éabha McMahon's authentic rendition of sean nós songs 'Ard Ui Chuain & Sadhbh Ni Bhruinneallaigh' and Tara McNeill's spectacular delivery of 'For The Love Of A Princess'
Watch Homecoming Live in Ireland, on Irish TV stations; New Year's Day at 23.20 on TV3 or Saturday, 6th January at 21.00 on Be3.