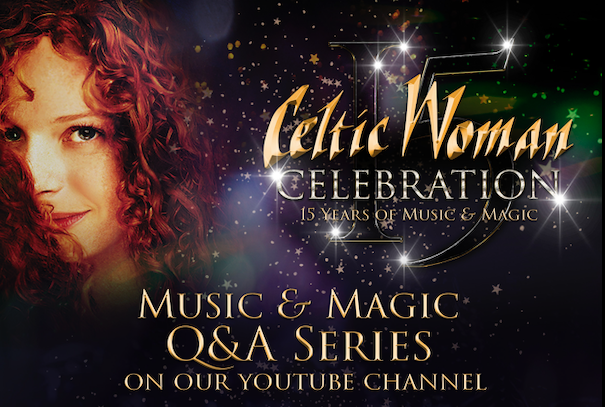 To celebrate 15 years of 'Music & Magic' we have launched a new 'Music & Magic' Q and A series on our official YouTube Channel.
Watch as Celtic Woman answer fans questions and talk about the latest Celtic Woman news including the release of the 'Celebration 2021 calendar'.
View all videos on our YouTube channel here.
Follow us for Future Updates:
Facebook - https://www.facebook.com/celticwoman
Twitter - https://twitter.com/Celtic_Woman
Instagram - https://www.instagram.com/celticwoman...
The new 2021 'Music & Magic' 15 Year Anniversary Calendar can be purchased from our website here.