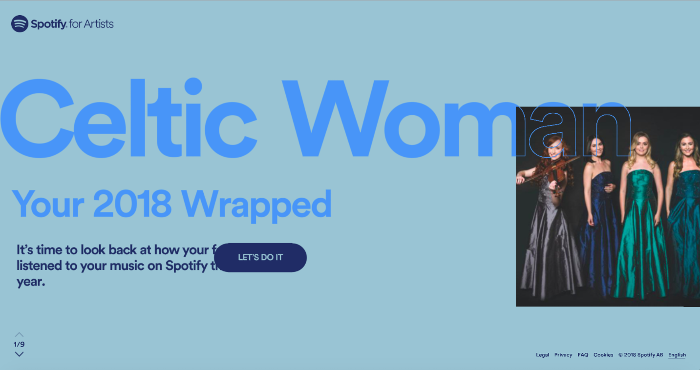 Celtic Woman have had an amazing year of streaming on Spotify and now we can reveal some of the facts and figures !
2018 has seen Celtic Woman tracks featured on many Spotify playlists and a 'This Is Celtic Woman' playlist that has helped introduce many new fans to their music as well as giving long time fans a great playlist of music from across the long and illustrious Celtic Woman career.
You can go to Celtic Woman's Spotify page directly from here.