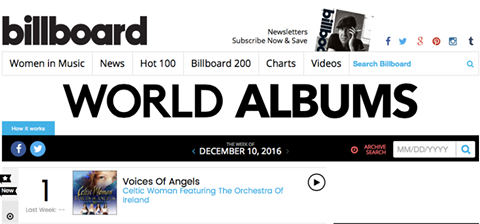 We are delighted to announce that Celtic Woman's new album 'Voices of Angels' has entered the Billboard World Music Charts at Number One.
Thank you to all of our amazing fans for making this possible. 'Voices of Angels' is Celtic Woman's 11th consecutive Number One World Music album on the Billboard Chart.
Go raibh míle maith agaibh!