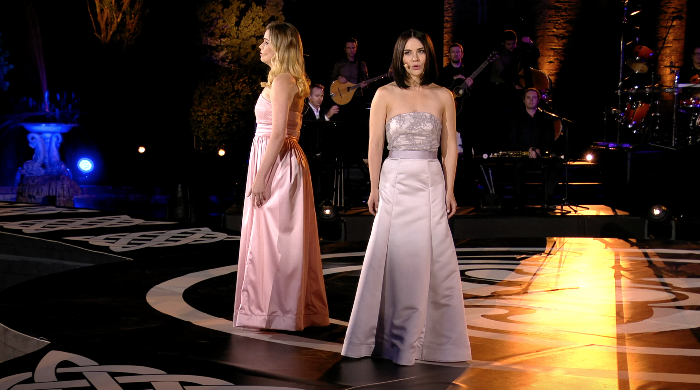 We are excited to share news of our new Ancient Land Deluxe digital only album. Featuring 11 tracks never before available on the original digital version of the album: 2 from Ancient Land the CD, 5 from the Ancient Land the DVD and 4 from the current Ancient Land Tour.
Songs include brand new compositions Newgrange and The Enchanted Way, stunning renditions of classics Over The Rainbow and Fields of Gold, traditional songs Siuil A Ruin, Ballroom of Romance and Bean Phaidin alongside brand new versions of timeless favorites Amazing Grace, Danny Boy, The Parting Glass and Orinoco Flow.
Over The Rainbow available now to stream and download. Click here to save to your music catalogue now.

Ancient Land was recorded in Real World Studios in the UK in the summer of 2018, with the accompanying TV special filmed against the backdrop of the historic Johnstown Castle in County Wexford, Ireland later that year.