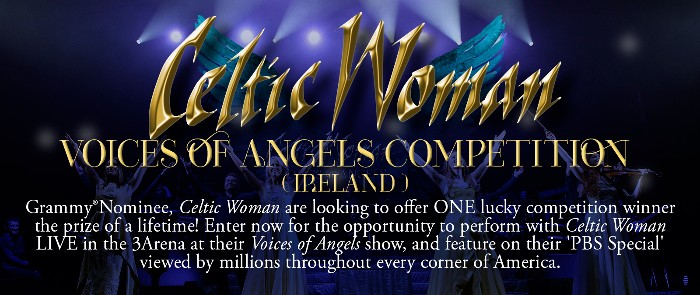 Following a phenomenal response to Celtic Woman's talent search competition, the judges have auditioned a final twelve contestants and have now selected three finalists to be voted on by the public. The three finalists are 18-year-old Megan Pottinger from Co. Meath, 14-year-old Zena Donnelly from Co. Dublin and 16-year-old Annabel Sweeney from Co. Wicklow.

The chosen winner will have the chance of a lifetime, to perform live on stage with Celtic Woman at their 3Arena show in Ireland on Saturday the 2nd of September and for their performance to be included in the new television special being filmed that night which will be broadcast by PBS across America later this year.

The voting process begins on the evening of Friday 18th of August and runs through to midnight on Thursday the 24th of August. Watch the final three contestants and vote for your favourite vocalist here.