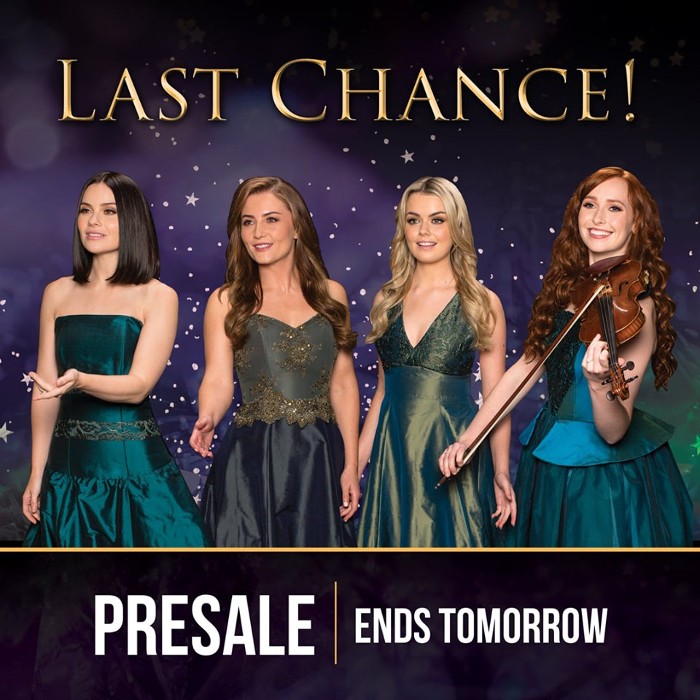 CELTIC WOMAN 2020 CELEBRATION TOUR TICKETS
Today, Thursday October 17th, is the last day of the pre-sale of tickets for Celtic Woman's 2020 Celebration tour.
Tickets will go on sale to the general public tomorrow so for fans wishing to benefit from the pre-sale today is the last day you will be able to use the code SOCIALCW to avail of the benefits when advance booking tickets. We encourage everyone to take the opportunity and use that code when booking.
Full details of the tour and forthcoming dates are available on the tour page.
The Celebration tour promises to be a spectacular event, capturing the essence of Celtic Woman through 15 years of music and magic.