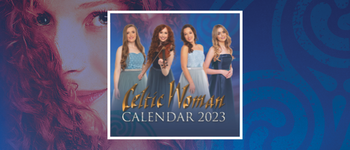 Brand new Celtic Woman 2023 Calendar now available to Pre-Order.
The 2023 Celtic Woman Calendar is a full colour glossy A3 calendar featuring 12 beautiful images of Celtic Woman performers taken at various locations in Ireland.
The 2023 calendar is an ideal Christmas present for anyone, a special gift for all fans of Celtic Woman or even a little treat for yourself!
Purchase it from our shop here.