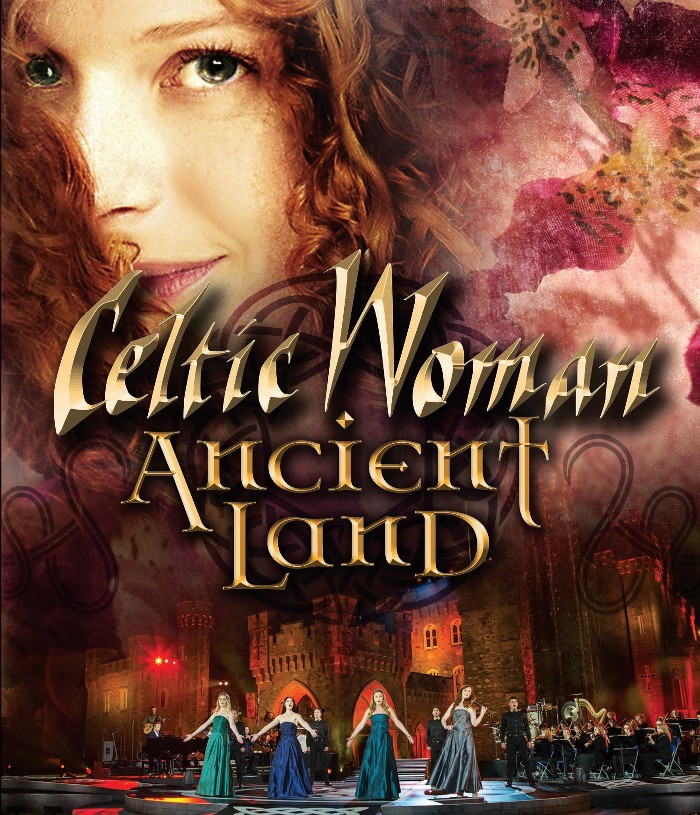 Celtic Woman return with a stunning new concert spectacular: Ancient Land. Filmed against the backdrop of the historic Johnstown Castle in County Wexford, Ireland, this stunning outdoor show features brand new music from their latest album, Ancient Land, and timeless favorites that never fail to warm the heart.
Ancient Land's 23 songs feature many songs that are all new to Celtic Woman including original compositions Follow Me, Be Still and Love & Honour (instrumental), some Irish traditional songs including Sive, Mná na hÉireann (Women of Ireland), and Moorlough Shore and some reimagined workings of contemporary songs such as Long Journey Home, Going Home and Homeland.
Ancient Land features the incredible vocal talents of Mairead Carlin, Éabha McMahon, and introduces newest member Megan Walsh along with the sensational Tara McNeill on fiddle & accompanied by orchestra and a full Irish band of drums and pipes, whistles, singers and dancers.
Ancient Land DVD & Blu-Ray is out now in stores across the United States and is also available worldwide on the celtic woman store.
Here's a taste of what you can expect from this stunning new DVD.