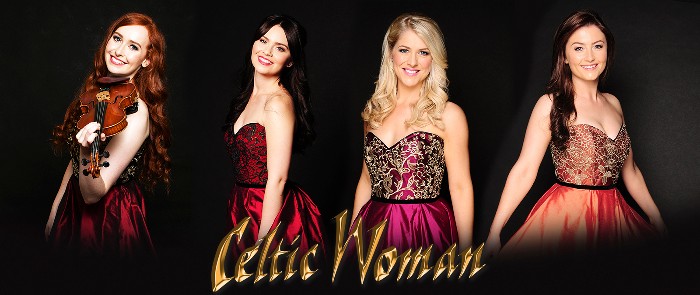 Hi All,
I wanted to let you know of a change of line up in Celtic Woman.
Our wonderful Celtic Violinist Máiréad Nesbitt is departing to pursue solo projects. Máiréad is very excited about these plans and will be keeping you posted on her social media and through Celtic Woman.
I would like to personally pay tribute to Máiréad who has been a member of Celtic Woman since the very beginning. She had a dynamic musical impact in the show and has continuously thrilled our fans throughout the world. She has elevated Celtic violin playing to a new level. Not only is she a great musician but also a true professional and most importantly a lovely person and a good friend. We wish her the very best with her solo projects and look forward to her playing again with Celtic Woman.
As you can imagine replacing Máiréad is a very difficult task but after a very lengthy process, we are delighted to introduce a new star to the show. We have great pleasure in announcing that Tara McNeill is the newest member of Celtic Woman. We take great pride in the hugely talented women that have been part of our wonderful journey with Celtic Woman. We have always strived to bring you the very best Irish female talent and give them the opportunity to perform to our wonderful fans all over the world.
Tara hails from the great county of Antrim and is a first class honours graduate of the Royal Irish Academy of Music. Not only is she is a world class, award winning violinist but a fantastic harpist as well and we look forward to her making a huge contribution to the show. This is a dream come through for her and I know that all of you will give her a big Celtic Woman welcome and help her realise her dreams.
Susan, Eabha and Mairéad are delighted to welcome Tara and are very excited to be working with her. This great new line up will make it's debut in South Africa in September, followed by South Korea and China in October/November. Tara will also feature on a very exciting new Celtic Woman album which will be released in November.
Sending very best wishes and good health to you all. Thank you for your wonderful support and we look forward to seeing you all on tour.
Go n-éirí an bóthar lib go léir!
Dave Kavanagh
Executive Producer