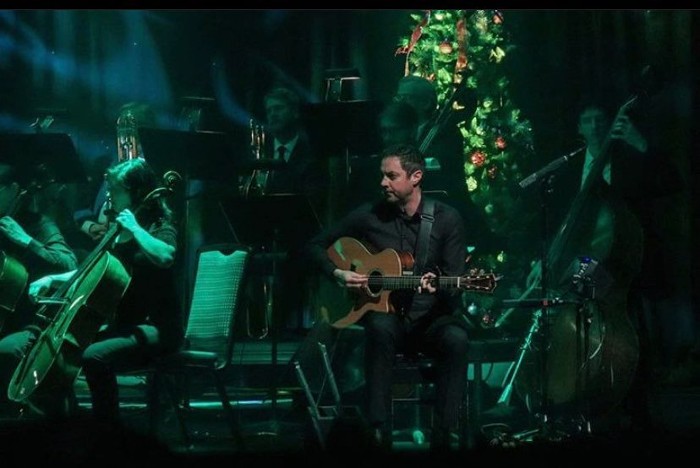 When did you first join Celtic Woman?
I joined Celtic Woman in January 2016 when after an intensive week of rehearsals in Kikenny we went straight to Berlin to start a European tour then after a few days break we embarked on our 4 month Spring tour of North America so it was an enjoyable baptism of fire.
When did you start playing music and do you play any other instruments?
I started playing music when I was 9 years old when I started learning the tin whistle which is a typical starting instrument in Irish Traditional Music. I progressed onto the pipes after having my interest piqued by hearing pipers such as Liam O'Flynn and Paddy Keenan on the radio.
The other instruments I play are guitar and banjo and you can check out a video I put on my Instagram page where I play all the instruments together.
What is your favourite Celtic Woman song to play?
I enjoy playing the haunting whistle line in Mna na hEireann as I feel it works well in the atmospheric setting of the song. I also enjoy playing the jigs and Reels in sets like the Kesh jig and I enjoy the energy in the playoff.
Do you have any favourite Celtic Woman tour memories?
My favourite tour memory would have to be playing at Red Rocks in 2019 as it was nearly full and there was a big thunderstorm happening behind the stage over Denver which added to the electric atmosphere of the night. Truly a night I'll never forget.