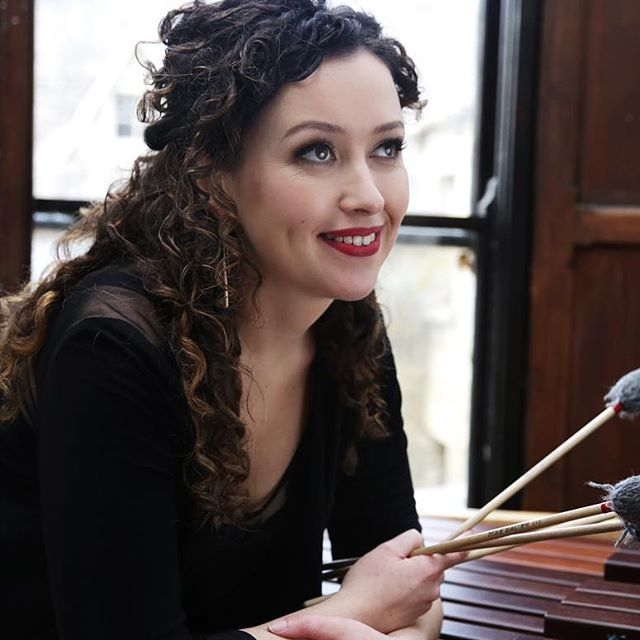 When did you first join Celtic Woman?
I joined in 2016 when I took the place of the formidable Andy Reilly. I started playing percussion when I was four years old in the local concert band, however I didn't receive formal one-to-one tuition until later, maybe I was eleven or twelve. However I got by in the band because I could read music because I DO play another instrument.
Do you play any other instrument?
So growing up I played violin and then viola. Maybe you guys are the same, during lockdown I've really enjoyed revisiting the instrument which was gathering dust. If you've done the same maybe comment what instrument you've taken up or started playing again. I was a terrible viola student… because instead of practicing my repertoire I couldn't resist playing jigs and reels. I don't play professionally at all and I'm no Tara or Máiréad!! But during lockdown it has been a bit of fun.
There's also a fantastic book. Kathleen Nesbitt's book is really great for tunes (and for bowing and phrasing) and she has signed one to me! Which I'm delighted about.
...I also played the whistle growing up…! Again, I'm no Darragh Murphy!
I don't have my Celtic Woman drums here… boo! However I do have the marimba! So the marimba is not utilised in the show however to demonstrate my favourite piece I'm going to play it for you.
Do you have a favoutie song to play?
This NEVER needs an introduction.
It is of course Orinoco Flow. When it's introduced or when it starts there's always a little ripple though the audience of … "yessss". It's DEFINITELY a fan favourite, and a favourite of mine.
The basic rhythm is split between Kieran on the far side and myself. So I take the lower end, because I have that concert bass drum, and Kieran takes the accents up here mainly. It's a cool effect when it's split between the two sides of the stage. As the song continues in the live performance it gathers more energy... we add more crashes, Tommy lets loose on the electric guitar and it's all getting bigger and bigger! So as such we embellish it with more rhythms as well.
Other songs I love to play are the likes of Dúlaman, Mo Ghile Mear, Níl S'én Lá and Téir Abhaile where I get to play a lot of congas, djembe, toms… which are of course are of African origins. I think the real Celtic Woman sound wouldn't be the same if it weren't for those African instrument and the influence that music has on Celtic Woman.
Do you have any favourite tour memories?
Onto my favourite memories…! I have so so sooooo many memories…
I had to make a cup of tae to think about this!
Favourite memories include incidents on the tour bus which I can't and won't repeat!!!
Enjoying a DELICIOUS ramen in Tokyo after a show.
Skydiving in Perth on a day off.
Yellowstone National Park, and swimming on Copacabana beach before the show in Rio…
AWESOME!
Musically: I heard or read somewhere that our bodies are made up of 60% water, and sound waves actually travel best through water. So music moves us physically as well as emotionally, live music that is. This was certainly the case performing with the Seattle Symphony orchestra in the Benaroya hall. The acoustics were incredible coupled with fantastic musicians. I could feel the vibrations from the stage. Brian Connor was on the far side having a love affair with a stunning piano they provided him with, Lloyd Butler was in his element conducting, and the girls sang and played out of their skin. Most importantly the audience were just electric. So I was between the acoustics on stage and the electrifying audience and the energy was really incredible.
So speaking of live music, I'll finish by saying: if you are in a position to support a local musician… please do so. There must be a bunch in your area. Consider employing musicians for a small garden party where they can be socially distant, or commissioning a piece of music, or even getting lessons online if you have picked up an instrument during lockdown. I have been graciously given this artistic residency, this space, to reflect and to work on new material by a local couple Judy + Peter, which has been an absolute godsend.
So yeah, it's the same the world over and here in Ireland: face masks and hand sanitizers. I hope that you're taking care of yourself both physically and mentally during these testing times. I really hope to see you soon. It was a pleasure talking to you today.
Take care and loads of hugs from Ireland.
Slán!
Caitríona